Emirates Mountains- East Coast & Kalba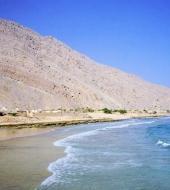 Drive from Abu Dhabi to experience a visit to UAE's fabulous East Coast and Hatta. Our first stop is the magnificent Lehbab sand dunes. We proceed to Hatta to pay a visit to the Heritage Village. Entering the UAE's longest tunnel carved straight through the mountain, we reach the coastal village of Kalba. In Kalba, we stop at Khor Kalba, a reserved area famous for its mangrove marsh. We then proceed to visit Sheikh Saeed House that bears witness to an exciting past. In Fujairah stop at the renovated 17th century Fort built on a hilltop overlooking the old village of Fujairah. On our return, we stop to browse around the lively "Friday Market" set in the midst of the mountain landscape.
Duration: Full Day (Runs on Sundays)
Note: Please carry your original passport.

Tickets sent by email!
Powered by Ticketbar